ترجمه این پست به زبان های دیگر نیز روی سایت هست:

English

Persian
Vitra Photo Frame
The Vitra Photo Frame is to paint on glass, which we can use to give glass objects a new look. By doing it on a simple object like a beautiful decorative frame. Even if you do not know about painting, you can use every role and put it on the glass you want. In the frame below, we see the frame of the picture frame.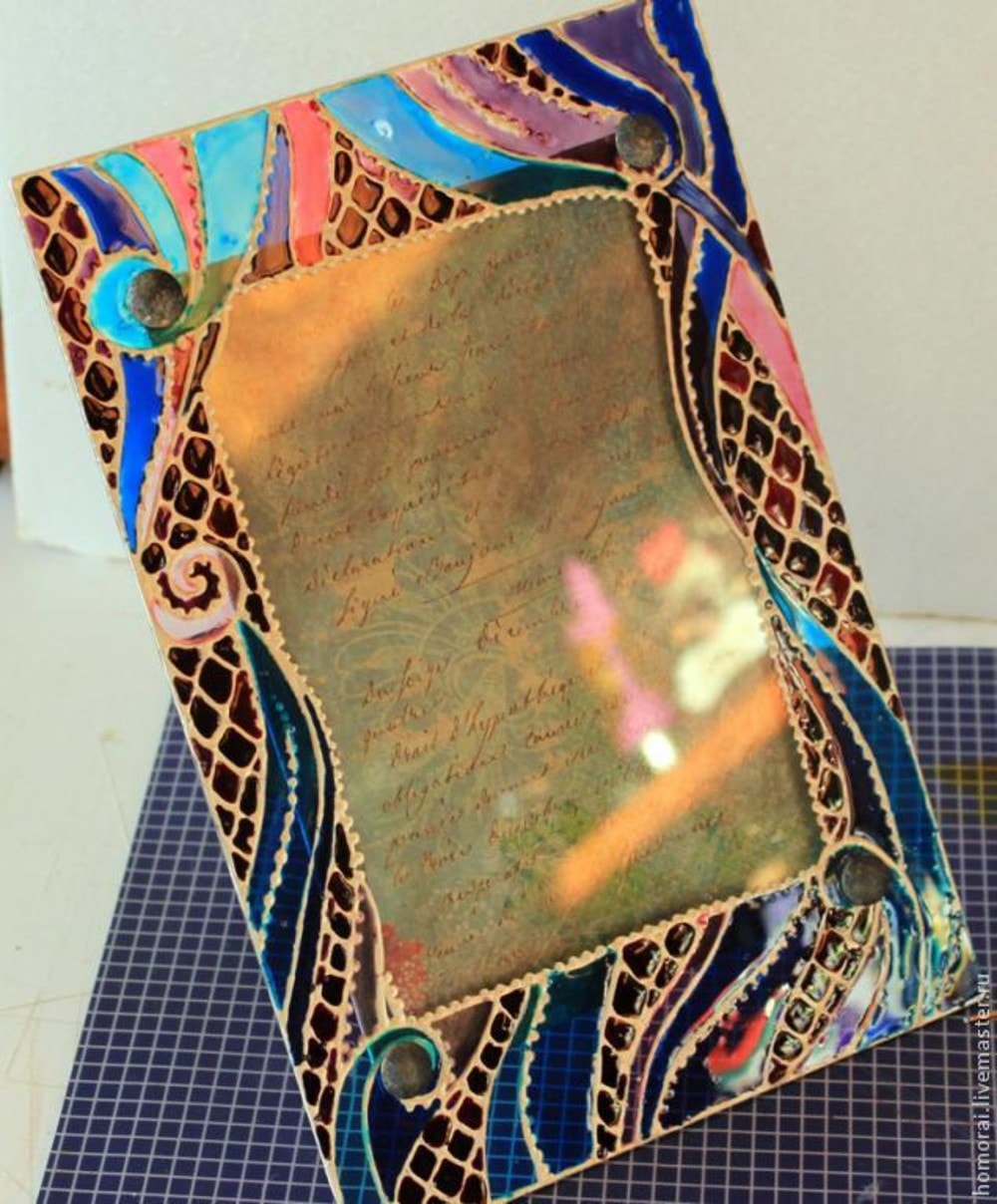 Painting method on glass for framing the frame
A glass should be made and a design that should be drawn on paper with glass dimensions.
For the picture frame , make sure the glass on the design does not move.
Make sure you highlight the design with a thick liner. To do this, the liner should be placed at a 45 ° angle to the glass and a distance of 1 cm from the glass surface, and try to apply a relatively uniform pressure to the liner. Handmade Liner is a combination of Geso glue with Mel

powder

.
Wait until the liner is completely dry, then with the appropriate brush, paint them.
The color of the Vitra should not be too low or too high to drop out of the liners. Two or three drops are enough for your lines.
The paint should be placed where it is far from dust to stay completely dry.
If you use the paint of the base of the thinner, then after drying, the work can be washed and washable.

.

.
Mahjam Glass builds a variety of mirrored models.
The plot of you, making of us.
You can decorate your house like a palace.